I was talking with Carrie about an article that reported two thirds of the population doesn't do a monthly budget, lives paycheck-to-paycheck, and can't cover a $500 emergency.
I said something brilliant like, "Maybe we need to dumb it down and keep dumbing it down until everyone gets it."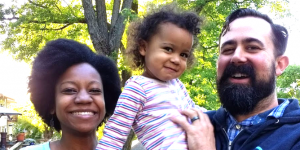 And thus, How Do I Money? was born!
The way money works is actually really simple. It's basic math. What's hard is changing your mindset and sticking to your plan. We offer tons of ideas for paying off your debt, growing your net worth and having fun while doing it.
---
How Do I Contact You?
I love hearing from readers, thinkers, and podcast listeners. Email me for any reason.
derek AT how do i money DOT com
How Do I Hang Out With You?
The best place to hang out (in addition to the website here) is in the How Do I Money? Facebook Group.
The second best place is by subscribing to How Do I Money? The Podcast!
I'm on Twitter and Carrie is too!
-Derek