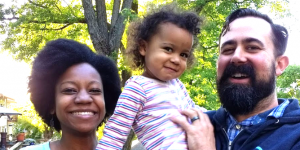 If we haven't met yet…
Hi, I'm Derek. I help people pay off debt, build a better budget, and grow their net worth.
I've been blogging, writing books and podcasting about these things for six years.
Last year I hit the reset button on all my online efforts and started over at new online home.
You are here now, it's called How Do I Money and it's awesome. Fact. 😉
Things have been going swimmingly since starting this new venture! I've sort of cut loose and I feel free to really be myself this time around and guess what, it's working! Go figure.
So anyway, a lot can happen in a year if you stay somewhat focused and put one foot mostly in front of the other.
Here's a quick list of everything I produced this year that will help you with your money.
Enjoy!
---
Get Out of Debt FASTER!
I published this book in December, 2016.
Available on Kindle and in Print on Amazon.
This book is short and to the point. Can be read in about 45 minutes. There's no point in stretching it out just to fatten up a book. Paying off your debt could not be more straight forward, you just pay it.
Don't let another week, month, or year go by without a better plan for getting out of debt.
Get out of debt FASTER! includes:
Tips and tricks to reduce your monthly spending.
Ideas for increasing your income.
Mindset methods that will encourage you to stick to your debt free journey.
Debt snowball template and instructions.
Your mindset is what brought you into debt and a different mindset will help bring you out. Math follows mindset. Let's reverse your mindset (or at least adjust it a little) and start thinking in ways that will lead you out of debt. Change your mindset and your money will follow.
---
One Bed, One Bank Account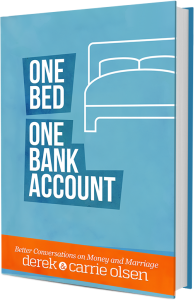 This book (and workbook) is for couples who want to get on the same page financially and win together. Okay fine, I actually wrote this book a year ago.
Available on Kindle and in Print on Amazon
This review on Amazon says it best:
One of the best books I have read to date. When you get engaged, you are a little stunned about what to do next financially with your fiance. Read this book. It gives a lot of great ways to talk to your future (and even current) spouse about money. Don't let yourself take anymore shots in the dark with your money. The authors truly speak from experience. Stop reading this review and buy this book today!
---
Budgeting Course Featuring Tiller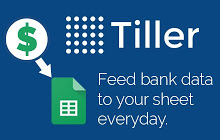 Tiller is a tool that automatically pulls your banking transactions into a Google Sheet! I highly recommend Tiller for monthly budgeting. I use Tiller myself for our personal monthly budget.
I partnered with Tiller to create a custom budgeting sheet that includes a debt snowball sheet, savings goals sheet and a net worth tracker.
If you're looking for a better way to budget, create an account with Tiller, link your bank, and create your first budget using the How Do I Money template. Just do it with no pressure or expectations.
Tiller is easy enough to just log in and get going, but if you need a little guidance watch the videos!
If you'd just like to learn more about Tiller before jumping in read my Tiller review here.
---
Fifty Dollars Forward Podcast Series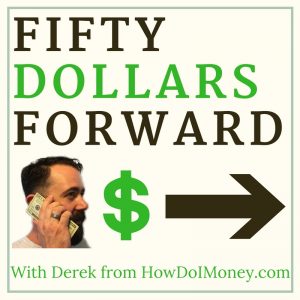 I'm launching a new podcast series for 2017 called Fifty Dollars Forward.
Subscribe on iTunes or Stitcher. (Or search for it on your favorite podcast app.)
Okay, this one is launching in January 2017, but most the planning was done in 2016. (And besides, this new series is an extension to the podcast we had during 2016, so I'm counting it!)
The idea is to focus on one area of finances each month and talk about different ways to make $50/mo progress in that area not just once, but forever!
Every other episode will be an interview with a financial wizard of some kind and the rest will be Carrie (my wife!) and I talking about how we succeeded or failed in each area.
Everything from paying off debt, to meal planning, to ditching your cell phone and going with Republic Wireless to saving more money will be discussed on the show.
It's going to be fun, interesting, and helpful!
---
How Do I Money Facebook Group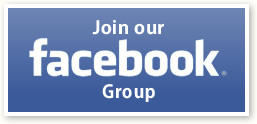 Join the How Do I Money Facebook Group.
I just can't tell you how much I love this group.
Full of folk who are paying off debt, budgeting better, tracking and growing their net worth! Having fun, obviously.
This is the place to be to surround yourself with others who are struggling through money challenges and scoring financial wins too.
---
Money Spreadsheets!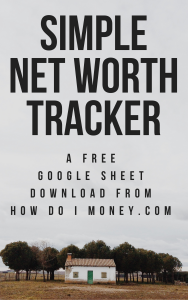 I created a few spreadsheets to help you organize your money.
These are all free and come with a short email series to help you get the most out of each spreadsheet.
I've got a spreadsheet for each of these areas:
Debt snowball
Saving more money
Tracking your net worth
Monthly Budget
(There's even a spreadsheet that has all 4 in 1 called the MEGA SHEET!)
Download the one that is most likely to help you and get going!
---
Rockstar Finance Money Challenges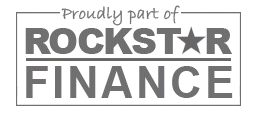 I've teamed up with Jay Money (Budgets Are Sexy & Rockstar Finance) to bring you a new weekly money challenge series.
These challenges will be a fun mix between practical stuff like saving, budgeting and paying off debt but will also include plenty of mindset and behavioral stuff. You know, "thinky". haha.
We are doing one challenge every Monday so this list will grow quickly this year:
*The best way to participate is in the Rockstar Finance Forums but you can follow along at Rockstar Finance too.
---
The Future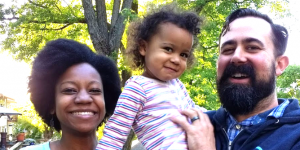 In addition to the projects mentioned above, 2017 will be full of great things. If you've enjoyed anything we've done here at How Do I Money, stick around.
I'd love to hear what you found helpful and not-so-helpful from How Do I Money. Just leave a comment with your thoughts and suggestions. Thanks.
Oh, did I mention Carrie is due with our 2nd baby girl TODAY?! We could literally be saying hi to Baby Beebs #2 right now!
Here's that same pic again from the top.
-Derek