**Join the How Do I Money Facebook group to participate in the monthly money challenges.**

---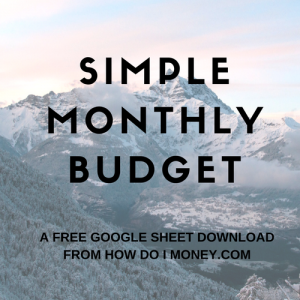 The monthly money challenges from now on will be two-fold.
Each month will have a standard challenge and a bonus challenge.
The standard monthly money challenge will be doing a monthly budget.
A monthly budget is something that will always apply to everyone. I know it can be hard to stick with it month after month, so this will be a constant reminder to crank out that budget! It's so important.
Download this free monthly budget spreadsheet and get going!
---
BONUS CHALLENGE: Track your net worth.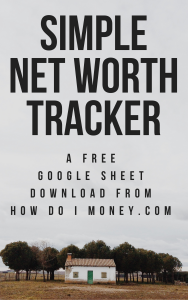 Assets – Debts = Net Worth
Tracking your net worth each month is a great way to see if you are making progress and moving in the right direction. Aside from just surviving month to month, growing your net worth is probably the one thing we are all trying to accomplish, right?
Download this free net worth tracker spreadsheet and start rockin' that net worth!
As always, leave a comment telling us that you are in for the challenge(s). Feel free to post any wins, questions, resources, websites or books that apply to this challenge.
Join the Facebook group to participate in each challenge!
Go get 'em tiger!
-Derek