I'm fresh off the boat and I've never been more excited about doing my (small) part helping people pay off debt, grow their net worth and have fun doing it!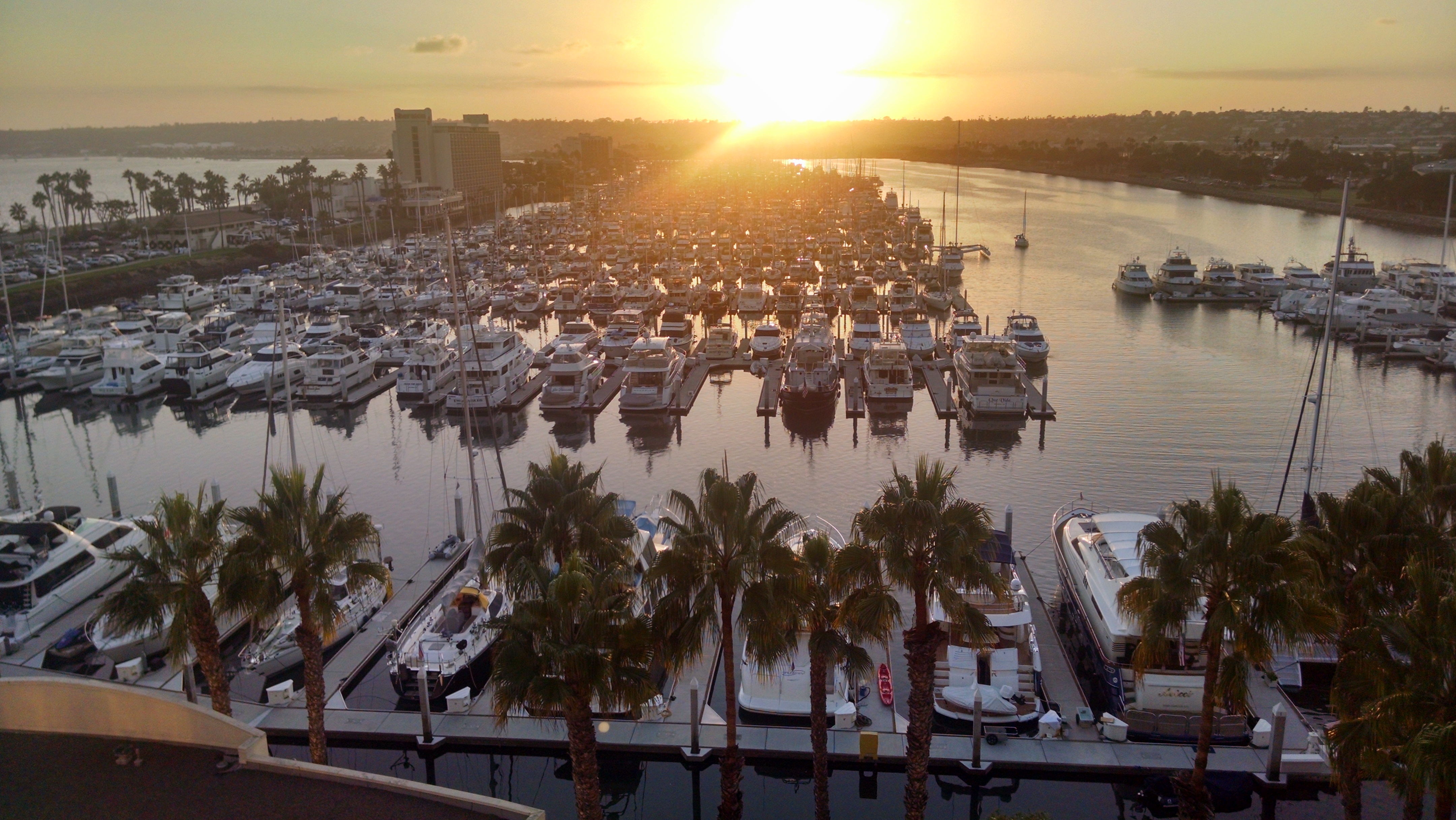 Let me explain about the boat comment before we get to these award winning money resources.
Last week I attended my fourth FinCon, the annual conference for money bloggers, podcasters and content creators. (Next year it will be Oct 25-28 in Dallas. I'll be there and Carrie will too!!)
This year was in San Diego and I stayed at the hotel during the conference but I stayed on a yacht the night before and a sailboat the night after. WHAT?!?! So…. I'm literally fresh off the boat!
The FinCon community is amazing. It's the most supportive group of people I've ever had the honor of being a part of.
One of the lessons that I came away with this year is the idea of sharing, giving, and supporting others. I often get so wrapped up in my own mission I forget to support other money bloggers who are doing amazing things for financial education.
I'm going to do better job sharing what others are doing in the personal finance space!
Enough talk, here are six award winning money resources I think you will enjoy! (And two honorable mentions at the very bottom.)
---
1) Rockstar Finance – A website that is about to take over the world!

J$ (yes, that's his real name, …maybe) and I have roomed together at FinCon three years now. He's a great dude, he won the lifetime achievement award at the PLUTUS awards ceremony (WHAT?!), and he's doing amazing things to help people get their money straight.
Most people know J from his (awesome) site Budgets Are Sexy. But he's got another project that's been brewing for a few years and it's about to totally dominate the personal finance world. It's called Rockstar Finance. The site is already a powerhouse in the personal finance space. Right now it's mostly a curation site that features kick-ass articles and other money related resources. J told me some secrets about what Rockstar Finance will look like starting soon. He swore me to secrecy but trust me, it will be huge and most importantly it will be crazy-helpful for anyone trying to get their money straight!!
Here's J$ accepting his lifetime achievement award…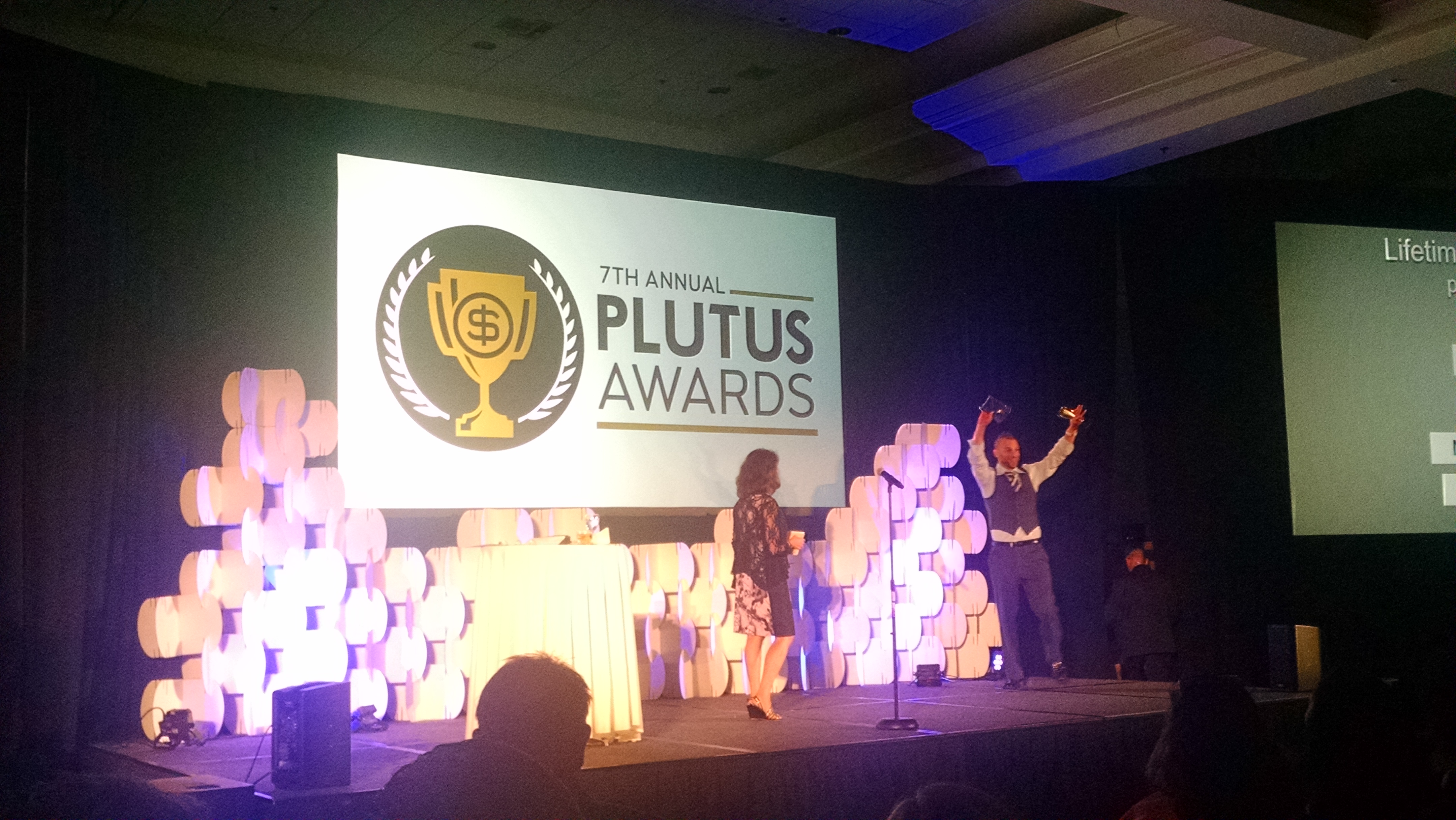 ---
2) The Recovering Spender – A book from Lauren Greutman
My friend Lauren Greutman released a book this year and it won Best New Personal Finance Book. It's called The Recovering Spender. Here's a quote from the book's website…
Lauren Greutman was a young married women with two fancy cars and a custom built home. She always struggled to keep up the with Joneses, her spending had gotten out of control, and her bubble burst. The damage of her overspending results in an underwater mortgage, a car towed away, $40,000 in debt, and a $1,000 deficit per month in her family finances.

Through trial and failure Lauren curbed her spending addiction and successfully set up boundaries to keep her safe from her spending. She learned how to get real with her spending, and started to learn how to make her spending a reflection of her already strong value system. Two years later they were debt free! In her book THE RECOVERING SPENDER, Lauren shares with her readers her step-by-step program she created to curb her own shopping addiction. She wants her readers to be able to live a happy, fulfilled, and debt-free life.
Lauren is doing amazing things to help people get their money straight! (She's got some dance moves, too!!)
Selfie with Lauren…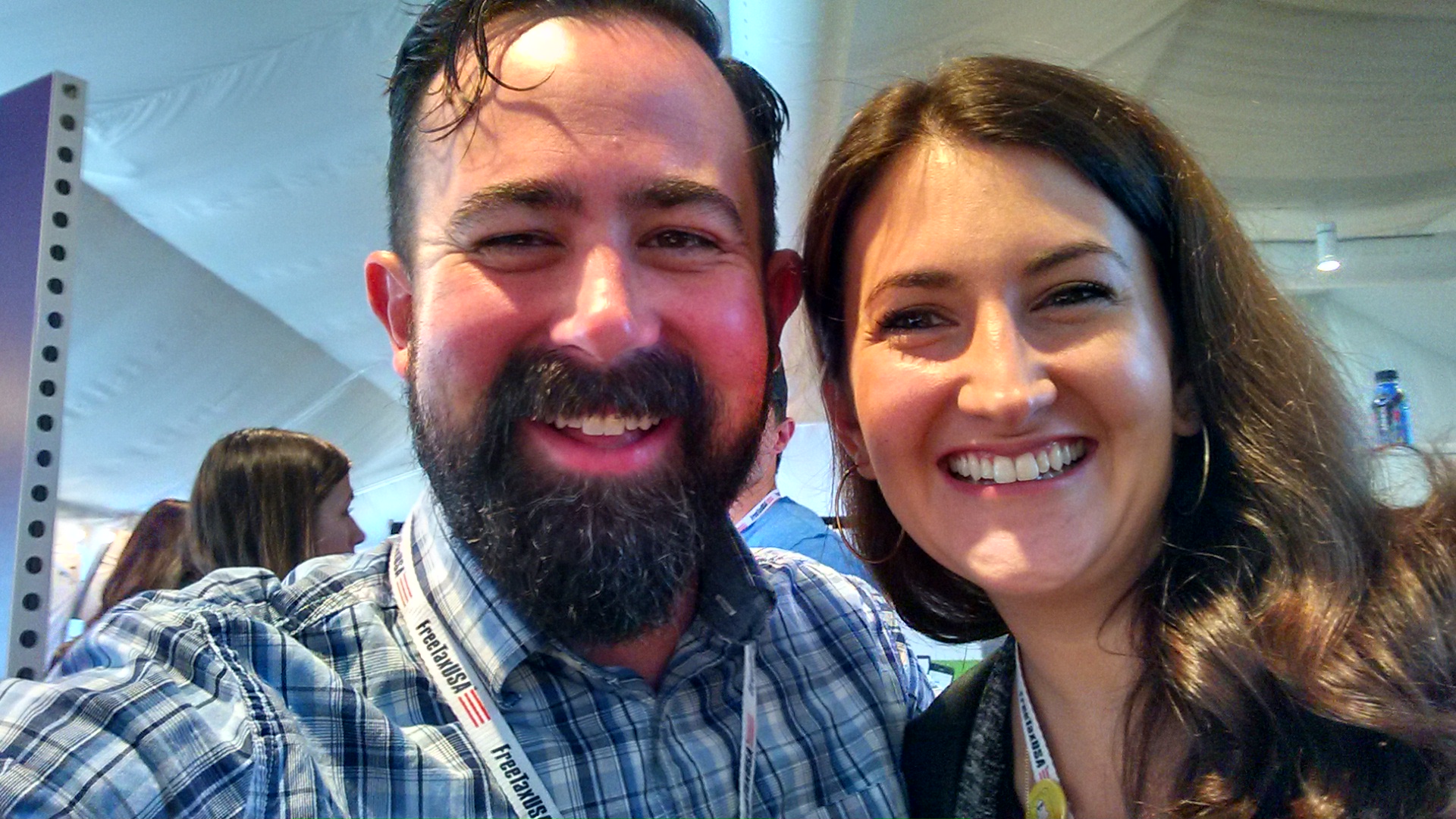 ---
3) Dear Debt – A book from Melanie Lockert
My friend Melanie is doing some really good work helping people who are in debt and struggling to find hope. Her blog won Best Debt Freedom Blog and her new book is called Dear Debt, A Story About Breaking Up With Debt.
Melanie gets emails every now and then from people who are thinking of committing suicide because they are in debt and have lost hope.
Here's a quote from her blog about this topic.
Over the past couple of years, I've received numerous emails from people searching "I want to kill myself because of debt" and finding my blog. Some I never hear from, some leave comments, and some send me emails.

I spent a portion of my vacation in Italy responding to someone who was getting hounded by creditors and wanted to absolve his family of the shame of being in debt. Last Christmas Eve and Thanksgiving I responded to more emails as well. During the holidays, I see a spike in traffic.

I answer every single email, no matter what day or time it is. It doesn't get any easier to get these emails. My heart still hurts and I want to help. But why do I care? Because it's personal. Read the rest of this post.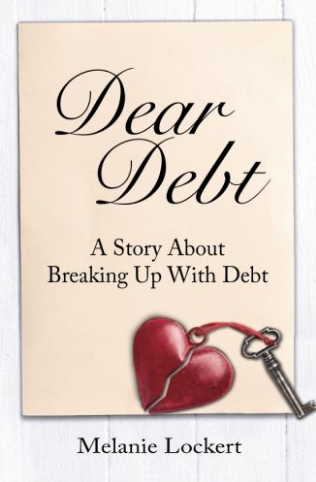 ---
4) His and Her Money with Tai and Talaat – (YouTube channel, website, podcast too!)
I LOOOVE Talaat and Tai! I've seen them speak in person a few times and it's always inspiring. You can just tell they are passionate about helping couples get on the same page with money. They are such great communicators and that's why their YouTube channel is so popular.
Here's a quote from the YouTube channel…
This channel started in August of 2014, with the hopes to show marriages how to rock with their finances! We invite anyone that is willing (married or single) to turn their lives around financially. Our channel also showcases some of our passions…such as organization, home management tips, meal planning and relationship conversations.
Here's the welcome video…
Check out their podcast and if you ever have a chance to see them speak in person, do it!!
---
5) Couple Money with Elle (blog and podcast)
Couple Money won Best Family Finance Blog!
Elle's tagline is…. Build Up Your Marriage and Net Worth ….uh, yes please!!!
I've known Elle for a few years now, she's such a great person and she's doing a TON of good for couples and families.
Here's a great place to check out the podcast…  10 Most Popular Episodes of the Couple Money Podcast
Selfie with Elle!!!…
(Who's that tiny person on her shoulder?)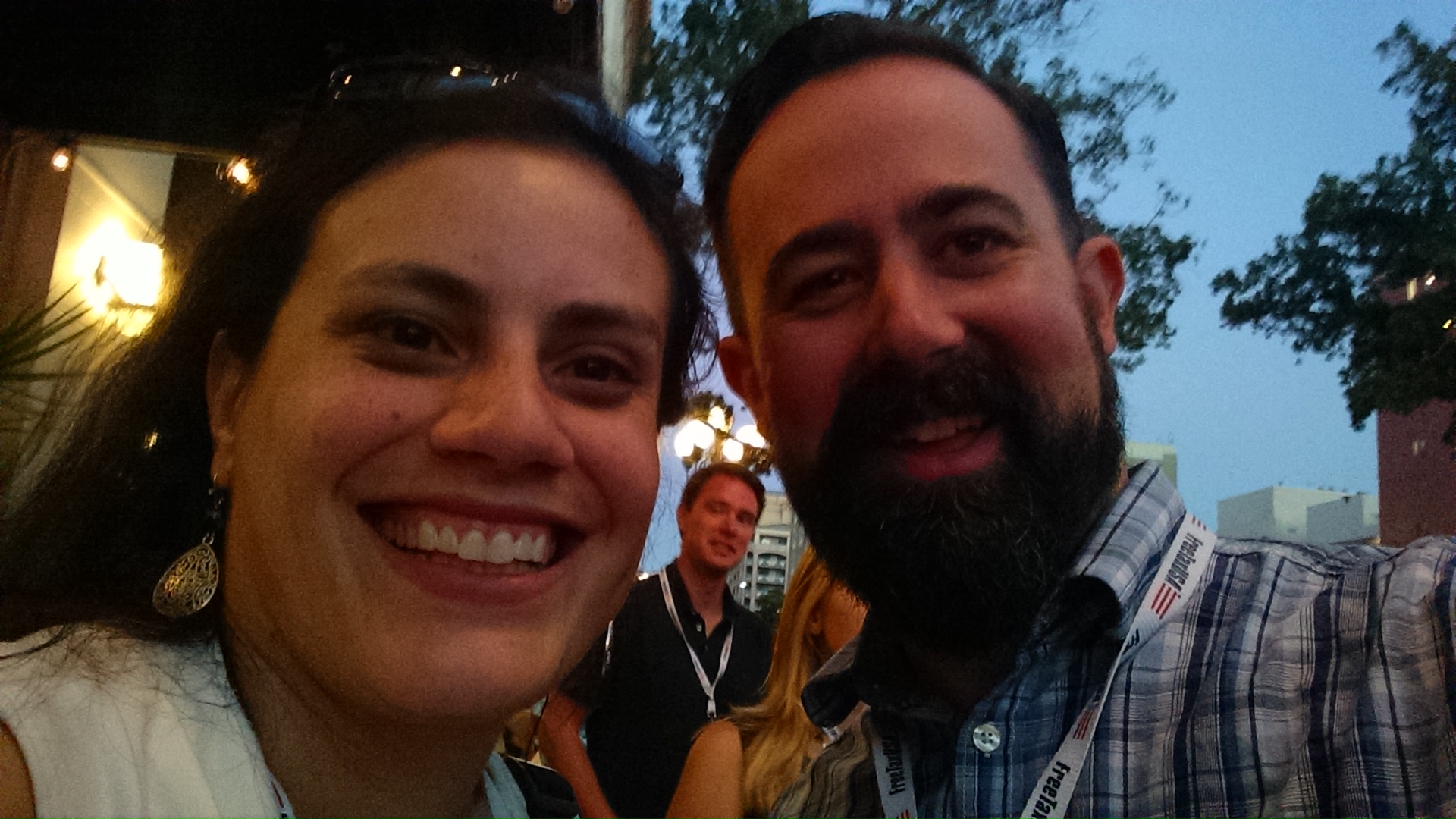 ---
6) Money Boss with J.D. Roth

J.D. won Best New Personal Finance Blog for his site Money Boss.
Here's why you need to check out Money Boss and sign up for everything he has to offer…
J.D. is The Godfather of personal finance blogging!! He started a site called Get Rich Slowly years ago and has since become financially independent. J.D. is wicked smart, super nice, and a huge figure in the personal finance space. When J.D. talks, people listen, and for good reason.
Download J.D.'s  (free) e-book A Brief Guide to Financial Freedom.
Here's a pic from last year when we met up with J.D., Kim, and Mr. and Mrs. Money Mustache during our epic seven month road trip!!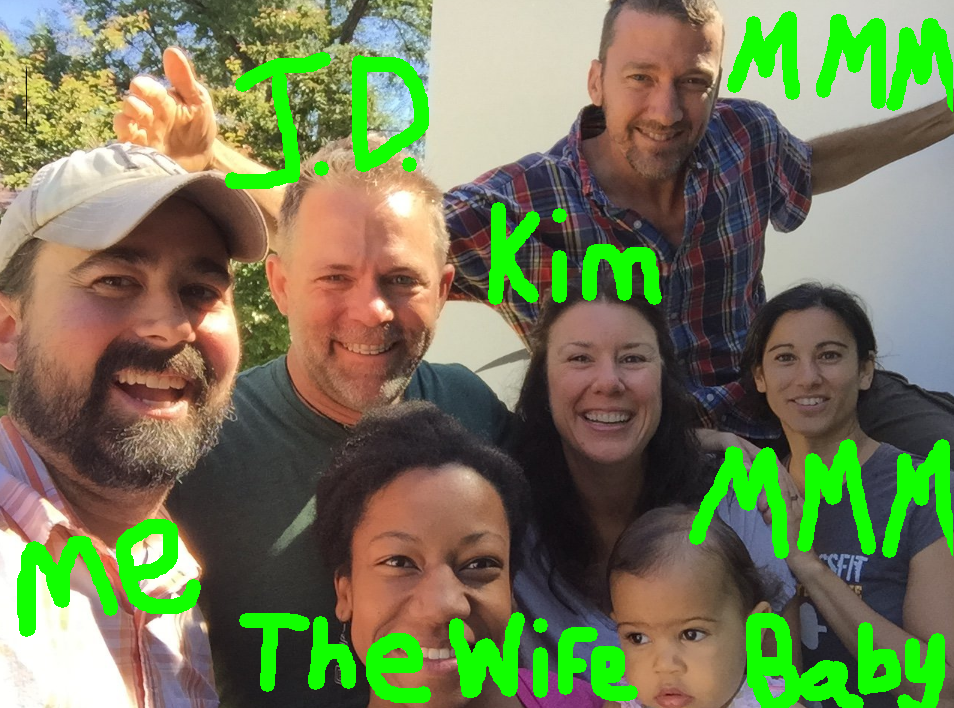 ---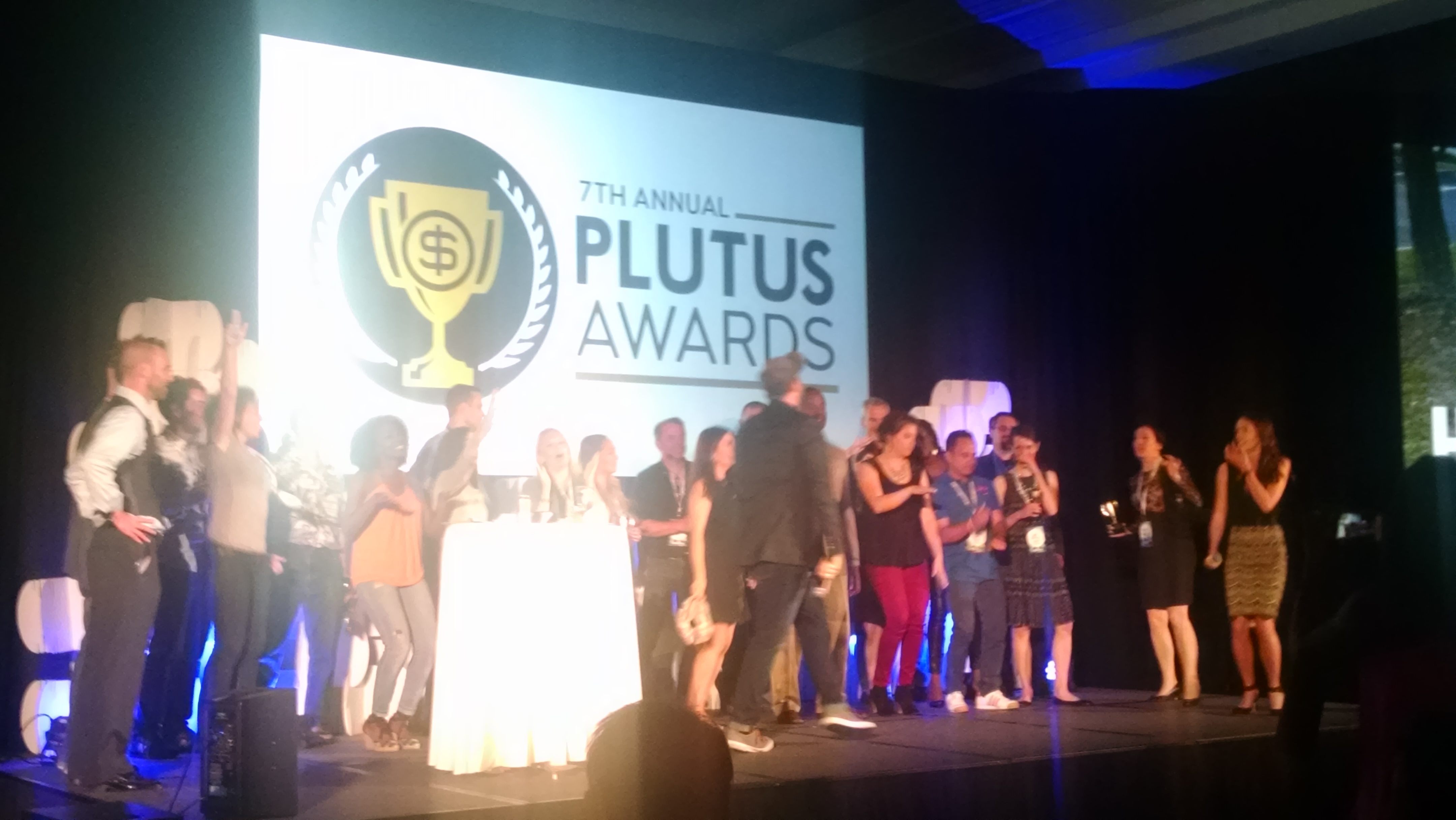 ---
Honorable Mentions
Two people who weren't at FinCon but are doing great things to help people with money…
1 – Steven M Goodwin from My Family on a Budget
Steven is a stay at home dad and money blogger. (And he's coming to FinCon 2017 in Dallas!)
Two things I love about Steven's blog…
One: Net Worth updates. On one income they are making progress and growing their family's net worth almost every month. Very inspiring!
Two: This post about what it takes to be a good stay at home dad.
2 – Brendan Alan Barrett from startinphx.com
This is actually a guest post Brendan did on another site called getfinfit.com
The post is called A Debt Freedom Story and it's just a fantastic read.
---
I hope you found a resource here that helps you rock your money!!!
-Derek
---
P.S. Here are five spreadsheets that will help you pay off debt, save more money, grow your net worth and rock your monthly budget.